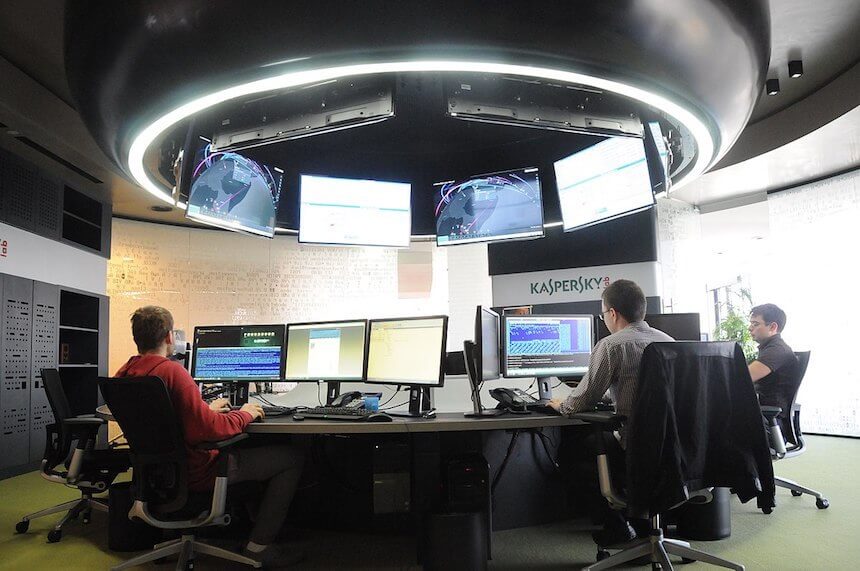 Cybersecurity firm Kaspersky expects a 'single-digit' drop in 2017 U.S. sales due to what company founder calls an information war against his company by the Trump administration. During an eighty-minute interview in his Moscow office as part of Reuters' global Cyber Security Summit, Eugene Kaspersky repeatedly asserted that "we've done nothing wrong," referring to allegations and suspicions within the U.S. government that Kaspersky has had interactions with Russia's intelligence services- which could undermine U.S. computer networks equipped with Kaspersky cyber products.
Kaspersky said his company's interactions with Russian law enforcement officials was "limited to cyber crime investigations, data sharing about cyber crime – that's it."
"We have zero, zero wrong connections, contacts or assistance to espionage agencies. Zero" he added.
Last month, Acting Department of Homeland Security (DHS) secretary Elaine Duke ordered agencies to implement plans to remove Kaspersky software from computer networks. The DHS directive has made it more difficult for Kaspersky to succeed as a vendor to the U.S. government, one of the world's largest purchaser of cyber tools. U.S. state and local governments are also reviewing their vendor relationships with Kaspersky. Retailers Best Buy and Office Deport have already stopped selling Kaspersky products. "It is pretty much impossible to sell to U.S. government these days, and we don't have any plans to do that," said Anton Shingarev, Kaspersky Lab's vice president of public affairs. The company is considering transferring employees from its Washington, D.C.-area subsidiary, KGSS, to different roles in the company such as enterprise and intelligence services.
Despite the setbacks, Kaspersky expects 2017 global revenue to reach about $700 million, up from $644 million in 2016, according to company financial reports.
To restore its reputation in the United States, Kaspersky announced last Monday that it would allow for an outside review of its software. It's "global transparency initiative" would include "transparency centers" so governments can review code used in its products.