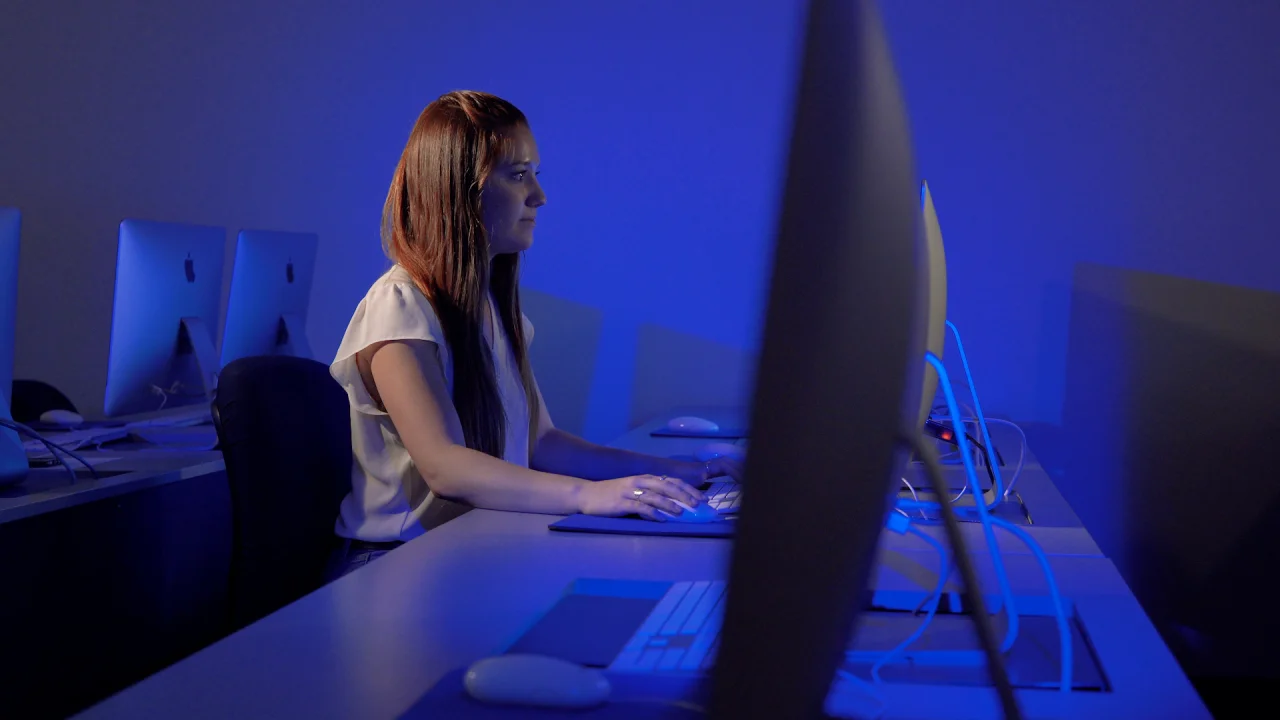 Right now, United States employers are unable to fill around 1 million computer science-related jobs because of a lack of qualified candidates, as estimated by the Bureau of Labor Statistics. And the demand isn't going away – the bureau projects employment in the field to grow much faster than average through 2031, while the number of graduates will continue to lag behind job openings.
This workforce need is the primary reason the College of Engineering will soon offer a bachelor's degree in computer science and engineering, said Michael Wu, head of the Department of Electrical and Computer Engineering, which houses the degree. Students can access the program at the main campus and online, beginning in the fall 2023 semester.
The program's educational model distinguishes it from other degree programs and provides an option for students who are interested in the field and want an interdisciplinary engineering education.
"The market is so large that we're not competing with other institutions or other programs within the University of Arizona," said Wu. "Instead, we're joining with other educators to develop a qualified workforce for the computer industry."
Employers seeking these graduates vary from the biggest companies, such as Meta and Google, to small startups hiring computer scientists to develop apps and websites.
The Regional Industry View
Karla Morales is vice president of the Arizona Technology Council's Southern Arizona regional office. Among other goals, the Arizona Technology Council is working to develop Arizona as a national tech hub.
Morales is also a member of the Dean's Advisory Council, and her ongoing discussions with industry representatives inform her service with the college. She believes the new program will address important needs.
"This is such a great opportunity for our community and really for anybody who wants to take advantage," Morales said. "It will elevate the College of Engineering's programs and the workforce abilities within Arizona."
Members of the trade association have expressed a strong need for more workers with computer science engineering skills. They also want to hire recent graduates who demonstrate the ability to collaborate, communicate and solve problems, Morales said.
"It's so important for our graduates to start developing those skills at the very beginning of their academic career, and not just as an add-on. We feel it is important to have that simultaneous experiential and theoretical learning," she said.
A Unique, Experiential Model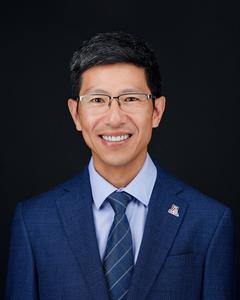 The computer science and engineering curriculum plan will engage students in an applied education model that's likely to extend beyond courses specifically for the degree, said Wu.
"A student could work with a faculty member in aerospace and mechanical engineering, for example, to apply computer science techniques to working with autonomous vehicles," he said. "Just being part of this very interdisciplinary engineering college will allow our students to not only be exposed to computer science knowledge but find applications in a wide variety of engineering domains."
Each student's education will culminate with a senior year Interdisciplinary Capstone, in which they will work with students from other majors to complete a sponsored project as part of the Craig M. Berge Engineering Design Program.
"Students will work with theories, but we stress the hands-on part. They will get opportunities to solve real-world problems in every course. In the capstone, they will form teams to solve even bigger problems," he said.
These aspects, and the overall engineering focus, make the new program distinct from traditional computer science degrees and from the program offered by the UA College of Science. However, Wu is looking forward to collaborating with the College of Science – the colleges are sharing some courses and planning joint research projects.
Computer science and engineering is also different from other college degree programs such as software engineering. The former is a broader discipline teaching mastery of computer principles and algorithms as well as concepts including machine learning, artificial intelligence, cybersecurity, quantum computing, data analytics, human–computer interaction, virtual reality, robotics, and hardware and software co-design. Software engineering is a more focused specialty, said Wu.
Next Steps for Computer Science and Engineering
College leaders have submitted proposals to launch master's and doctoral degree programs in the same subject to the Arizona Board of Regents. They also will propose program extensions to university campuses in Yuma and Chandler in the near future.
In the meantime, the ECE department has begun recruiting students and faculty. The department will hire 20 to 25 new faculty members within the next five years to teach the new program and build a research program in computer science and engineering.
"The department will have electrical engineering, computer engineering and computer science, giving us the full spectrum of expertise. This will significantly enhance our national reputation and rankings in the area of computing. Our faculty are extremely excited about this opportunity," said Wu.
The department and college will focus on recruiting and supporting both faculty and students with diverse perspectives, experiences and backgrounds, said Wu. On the student front, planned measures include visiting K-12 schools, especially those that are under-resourced, to spread the word about the new computer science and engineering program. The department will also invite speakers from underrepresented groups to give seminars, providing diverse role models and perspectives for students.
Local tech leaders want to collaborate with the university to build a more diverse and inclusive workforce and close industry gaps in representation for women and minority populations, said Morales.
"Addressing these gaps is seen as crucial for promoting innovation and achieving better problem-solving outcomes," she said.