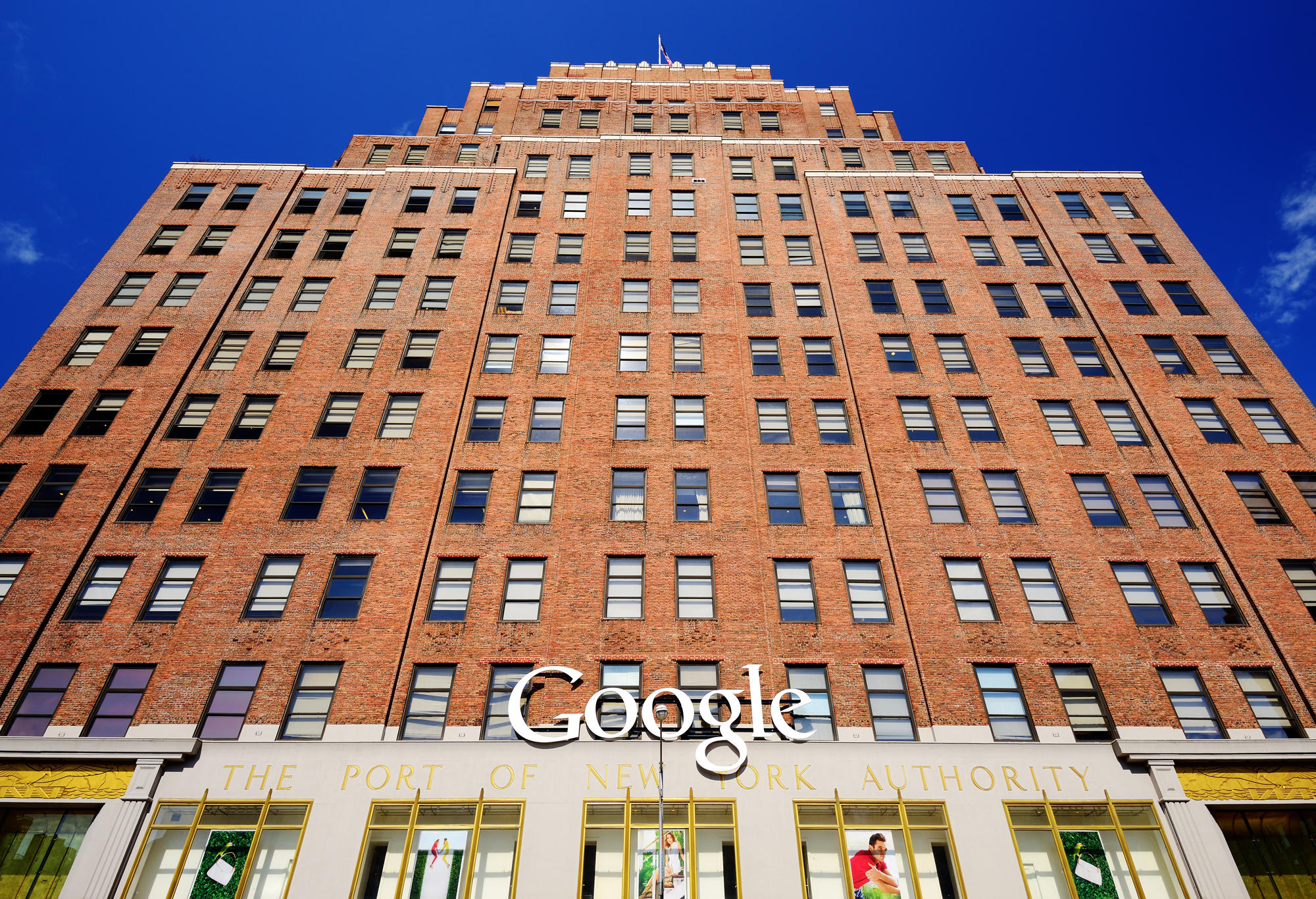 Today Google announced the Google Cyber NYC Institutional Research Program, allocating $12 million to stimulate the cybersecurity ecosystem and establish New York City as the global leader in cybersecurity. The $12 million announced today will go towards cutting-edge research conducted at four of the city's leading institutions of higher education. It will also be used to expand educational opportunities for students seeking advanced degrees in cybersecurity.
As part of this commitment, The City University of New York, Columbia University, Cornell University (including Cornell Tech and the Cornell Ann S. Bowers College of Computing and Information Science) and New York University will each receive $1 million in annual funding, each year through 2025. The funding will support ~90 collaborative research projects by 2025 in areas where further research could encourage the development of more secure digital ecosystems and inspire innovation. The funding will also be used by the universities to help grow their cybersecurity degree programs, bolster the upcoming workforce and champion underrepresented groups in cyber.
The funding will also address diversity gaps in the cybersecurity industry by focusing on recruiting and developing workers from underrepresented groups.
Deans from each university participated in a fireside chat on Monday morning with Google Cloud Chief Information Security Officer Phil Venables to discuss New York's unique position as a global financial capital and its need for deep cyber resources.
"The Google Cyber NYC Institutional Research Program will further propel New York as a research leader in cybersecurity, alongside the work of preeminent city institutions like New York City Cyber Command," said Phil Venables, Chief Information Security Office for Google Cloud. "At Google, we're committed to being bold and responsible stewards of emerging technology like AI, so we're working together with four of New York's leading institutions to make sure the city is prepared as the threat landscape continually shifts."
"It is more important than ever that we invest in the resources needed to protect New Yorkers and our critical infrastructure from cyber threats," said New York City Economic Development Corporation (NYCEDC) President & CEO Andrew Kimball. "We applaud Google for leveraging the incredible talent and resources coming from the city's academic institutions to continue building career pipelines, with a priority on underrepresented groups, while sparking cutting-edge research that will advance the cybersecurity industry and create a safer future for all New Yorkers."
"We are proud that Google has recognized CUNY's excellence in this area and that they are partnering with us to educate and train a diverse group of cybersecurity experts who over the next few years will be exposed to and help develop more effective cybersecurity measures," said CUNY Graduate Center Dean for the Sciences Joshua Brumberg. "Google's funding will also help support CUNY-based research projects to develop cutting-edge cybersecurity technologies that better protect information and access to valuable assets."
"Making systems safe, secure, and trustworthy is incredibly hard, and it's only going to become harder in the age of AI. Cornell is grateful and eager to take on this challenge with Google and with our colleagues across New York," said Greg Morrisett, the Jack and Rilla Neafsey Dean and Vice Provost of Cornell Tech. "We believe NYC will be the epicenter for next-generation research, students, and startups in cyber, trust, and safety, and we applaud Google for its leadership and unwavering support for Cornell University."
"Building more secure and trustworthy systems is crucial to realizing the promise of new technologies that will change our lives," said Shih-Fu Chang, Dean of Columbia Engineering. "New York City is the natural choice for these critical efforts as it continues to expand as both a hub for research innovation and a leader in developing new programs for workforce development. Columbia is proud to support these important initiatives with our world-class faculty and students, together with the many resources we've devoted to this area."
"Unsecure cyber space is one of the greatest threats to our society and the only way to be sure to create safer information systems, networks and communications is by bringing academia and industry together," said NYU Tandon School of Engineering Dean, Jelena Kovačević. "This funding from Google will allow our Center for Cybersecurity as well as partners at other NYU schools and across the city to tackle these important threats and focus on a safer future for everyone."
The program is part of a $10 billion cybersecurity initiative that Google announced in 2021. Earlier this year we also launched the Google Cybersecurity Certificate as the newest addition to our Google Career Certificates. The Certificate is designed and taught by Google's cybersecurity experts. It will prepare learners for entry-level jobs in cybersecurity in less than six months with no prior experience required and help businesses fill critical roles including cybersecurity analyst and information security analyst.