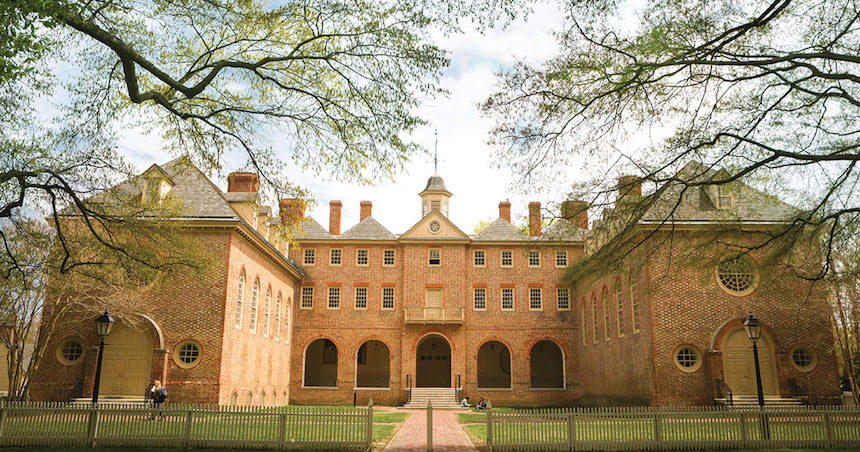 Every day the headlines get more ominous. There's hacking, cyber terrorism, compromised digital assets—technology fraught with peril for large and small organizations alike.
Facing the problem head on, William & Mary's law and business schools partnered to host "Another Day at the Breach: Cyber Intrusion — A Conference of Experts." Held at W&M Law School on March 16 and at the Mason School of Business the following day, the conference tapped into the extraordinary expertise of William & Mary alumni, faculty and friends to both define the problem and offer solutions.
"We are in the midst of one of the most dramatic technical revolutions in human history," said Davison M. Douglas, dean and Arthur B. Hanson Professor at William & Mary Law School, during opening remarks. "But there's a downside, and … that's cyber intrusion. We have these extraordinary tools that we're developing, but they're also dangerous."
Experts from around the country came to Williamsburg to discuss that danger, beginning with panels that provided an "Introduction to Information Security" and "A Deeper Dive into Security." These led to a foundational discussion about what cybersecurity and data privacy mean, a history of information security and cyberattacks, the change in attitudes on what information is private, and more.
Panelists defined more advanced terms and fielded complex questions on the nature of encryption, cybersecurity and data privacy to help the audience gain an understanding of the security concerns various security professionals are concerned with each day.
More focused topics were explored in breakout sessions, including "Mindset of a Hacker vs. Internal Errors," "The Technology of Cyber & The Cloud" and "A Conversation on a 'Day in the Life," which examined the responsibilities during a normal day in the cyber field.
During her Friday keynote speech, Jane Church Horvath, who graduated from William & Mary with a degree in computer science, made sure to touch on such topics as affirmative legal requirements regarding cybersecurity; incident response in data breech; continued new developments in data localization; and the relationship between data localization and law enforcement access to data.
The strategic conference continued on Saturday at William & Mary's Raymond A. Mason School of Business. Panels walked through preparing, during and after an attack. Additional breakouts included "Legal Landscape and Future Legislation," "Third Party Breach" and "A Conversation on Getting into the Field & its Evolution — Cybersecurity and Data Privacy," among others.
Attendees came away with greater understanding of ways to better manage threat, understand the legal landscape, access resources necessary to mitigate their exposure and articulate and deploy an organizationally understood plan to protect digital assets.
"The most impressive aspect of the conference was its truly inter-disciplinary nature," said Tom Morina J.D. '83. "Not only did the sessions deal with the most crucial aspects of a topic of immense importance, the involvement of business leaders, technology experts, law enforcement, government representatives, academics, and practicing attorneys ensured that relevant issues were addressed from a wide variety of perspectives."
Jay Sinha J.D. '12 agreed, saying the conference was a must for those seeking to broaden and deepen their understanding of security and privacy in a single weekend.
"While there are many cybersecurity & data privacy conferences, the William & Mary Cyber Intrusion Conference uniquely brought new and experienced industry players, together with students and community members, to converge their understanding of the challenges in cybersecurity and privacy, and how we should adapt to them, in an accessible and informative way," Sinha said.
Douglas considered the conference an excellent start for law and business at William & Mary as both schools increasingly tackle the topic of cybersecurity in their course offerings.
"We see this as sort of the opening of a door," Douglas said. "Both of us want to do more with this issue, with the law students and the business students, in terms of how we train our graduates. This is now an incredibly important issue, and it will only become more important in the years ahead."