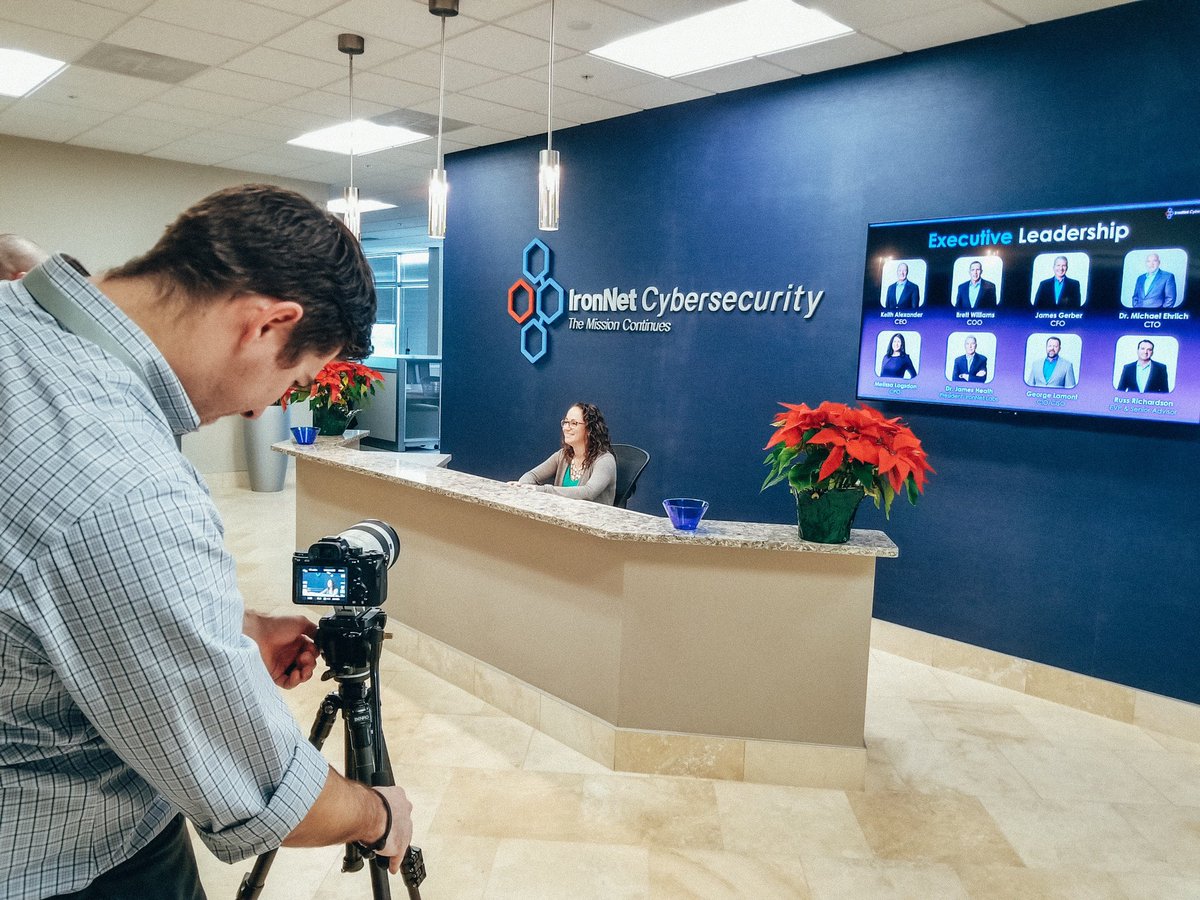 IronNet Cybersecurity announced yesterday that its Board of Directors has appointed William "Bill" Welch as co-CEO, effective February 11th, 2019. General (Ret.) Keith B. Alexander, the former Director of the U.S. National Security Agency and Founding Commander of U.S. Cyber Command, will continue in his role as Founder, co-CEO, and Chairman of IronNet Cybersecurity.
"We are excited to have Bill join IronNet as co-CEO. We have selected a very strong leader at the perfect time to help us continue to deliver growth at scale," said Gen. Alexander. "Cyber threats have become the most pressing risk to both the global private sector and the international community. Today, almost every company, industry, and country are digitally interconnected. IronNet's capability to detect advanced cyber threats with high precision and efficiency enables companies and sectors to collectively defend against the most advanced cyber campaigns launched by well-funded cyber adversaries and criminals. These efforts allow our customers to mitigate critical risks to their businesses."
Welch is charged with advancing the company's long-term vision and strategy, as well as the acceleration of IronNet's commercial efforts, as the company continues to scale and expand across the globe.
Most recently serving as COO and President of Ann Arbor, MI-based Duo Security, where he successfully completed a $2.35 billion cash transaction with Cisco, Welch also previously served as COO for cloud-based network security company Zscaler. Welch led Zscaler's global sales, channel, operations, customer care, and strategy, and grew the company dramatically, leading a 4x expansion in employees, a 5x expansion in revenues, and ultimately taking Zscaler public in the IPO that led to the company's current ~$6 billion market capitalization.
Before joining Zscaler, Welch was Vice President and General Manager for HP Software Americas, responsible for more than $2 billion in sales to Global 1000 companies and also previously served as Vice President of Sales Specialists in the Americas for Symantec, integrating emerging technologies into Symantec's product set and scaling its high-growth sales effort.
"IronNet is helping public and private enterprises across critical infrastructure detect unknown threats and, more importantly, sharing the derived raw intelligence between industry peers at machine-speed," explained Bill Welch, the new co-CEO of IronNet Cybersecurity. "This is the first cybersecurity product that really uses machine learning and artificial intelligence to detect behavioral patterns of attacks that would otherwise penetrate classic signature-based defenses. I am thrilled and humbled to help lead and grow IronNet, a company that is massively disrupting the security industry as we know it."
"We have made tremendous progress in bringing to market world-class products and services that help our customers detect otherwise unknown threats," said Gen. Alexander. "Bill's proven track record of delivering products and accelerating growth at scale for a number of highly reputable public and private technology companies is exactly what IronNet needs in accelerating to our next stage of growth."
"IronNet has demonstrated tremendous success in building solutions that help solve some of the hardest cyber challenges," said General (Ret.) Jack Keane, a member of the IronNet Board of Directors. "The appointment of Bill Welchto the IronNet executive team is a welcome addition that enables the company to accelerate its efforts in helping critical infrastructure companies secure their mission-critical networks."
"IronNet's success in bringing together industry-leading enterprises and governments under a collective defense umbrella through its IronDefense and IronDome products is unprecedented within the industry," said Don Dixon, Founder and Managing Director of ForgePoint Capital and member of the IronNet Board of Directors. "We are excited to welcome Bill Welch to IronNet's executive team. His leadership qualities combined with his extensive commercial experience makes him the ideal person to lead the company with General Alexander."
Continued Momentum for the Company
Welch's appointment as the new co-CEO continues IronNet's impressive momentum. The company has raised over $110 million in just two rounds of venture funding, including its most recent Series B round of $78 million in May 2018.
That fundraising round came as the company announced that its ground-breaking IronDome collective defense system had been deployed by nearly a half-dozen energy sector providers across more than two dozen states, with the providers engaged in automated, real-time sharing of cyber events and analysis across half the country. Since then, IronNet has expanded its customer base both domestically and internationally, including key companies in financial services, energy, healthcare, and telecommunications sectors. IronNet likewise continues to expand its collective defense platform across critical infrastructure industries to share threats at machine speed, and has recently begun pilot projects to share threat data between government and industry.