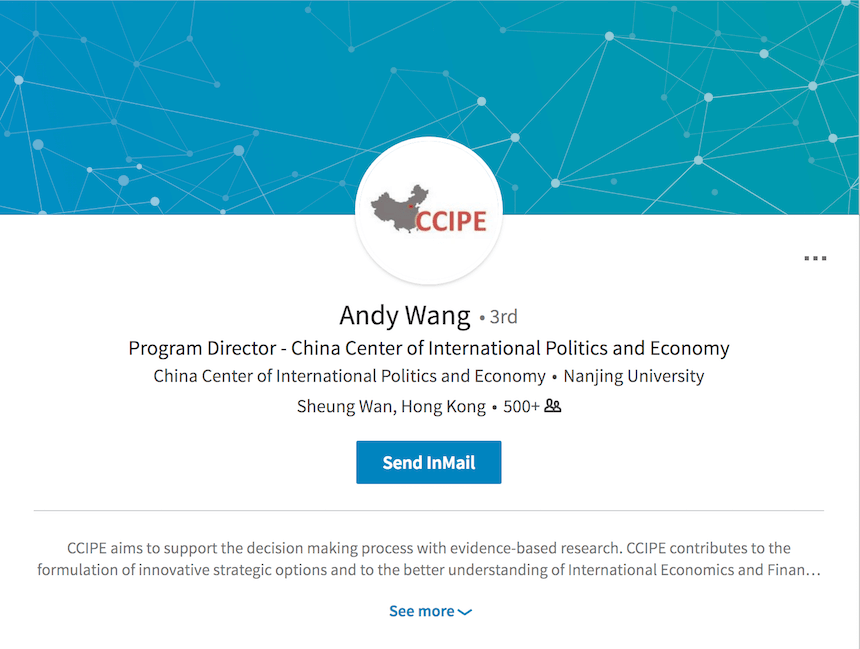 German elected officials, business leaders, and employees in various ministries and government agencies are being targeted on LinkedIn by Chinese intelligence agents, possibly to recruit Germans as informants, according to Germany's Office for the Protection of the Constitution (Bundesamt für Verfassungsschutz or BfV) after nine months of research and investigation. "This is a broad-based attempt to infiltrate in particular parliaments, ministries and government agencies," said BfV head Hans-Georg Maassen.
At least 10,000 Germans have been approached on the social networking site by Chinese individuals whose accounts portray them to be employees of what appear to be prestigious Asian institutions including think tanks and consultancies- many of these institutions do not exist. BvF published eight fake LinkedIn account names including Allen Liu and Lily Wu- both of whom are nonexistent people who reportedly were headhunters, Laeticia Chen- a manager at the "China Center of International Politics and Economy," and Jason Wang, who wants to "improve communication and cooperation between France, the EU and China." Reuters notes that many of the LinkedIn profile photos show attractive young men and women. The photo of Laeticia Chen was taken from an online fashion catalog, a BfV official said.
"The modus operandi is almost always the same," the agency wrote in a report. "Supposed scientists, employment agents and headhunters contact people with a significant personal profile. They are lured in with enticing offers and eventually invited to China, where the intelligence-gathering commences."
China has denied allegations of infiltration via social networks in the past, and issued a statement on Monday. "We hope the relevant German organizations, particularly government departments, can speak and act more responsibly, and not do things that are not beneficial to the development of bilateral relations," Chinese Foreign Ministry spokesman Lu Kang said.
BfV has asked all German government employees and contractors who believe they had been targeted by suspect accounts to contact the agency. "Chinese intelligence services are active on networks like LinkedIn and have been trying for a while to extract information and find intelligence sources in this way. There could be a large number of target individuals and fake profiles that have not yet been identified," BfV added.